There was renewed momentum for the Arms Trade Treaty (ATT) this month at the UN, as 100 member states co-sponsored the strongest ATT resolution that has been tabled in the UNGA First Committee for some years. The resolution was adopted with 151 votes in favour and 30 abstentions and zero votes against. Co-sponsors came from all world regions, reflecting the growing geographical spread of Treaty membership.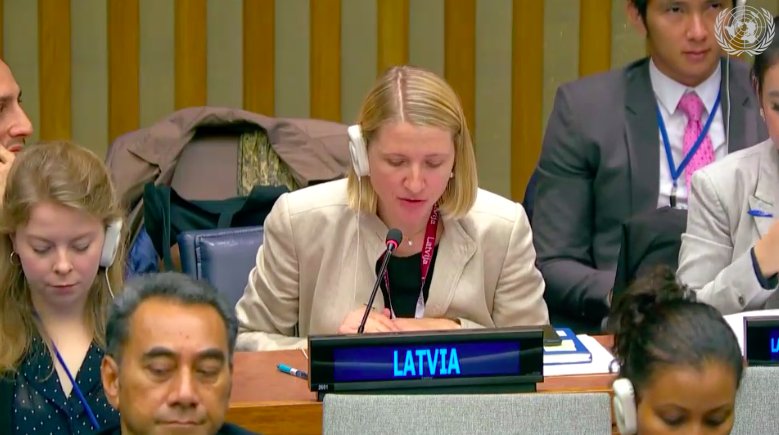 Latvia, as the President of the of ATT for the next year, introduced the ATT resolution by "underlining the desire to strengthen ATT in all its aspects, emphasis is also put on urging all States parties to fulfill their obligations under the Treaty" and noting that the "new language on gender dimensions …reflects Latvia's priority during its presidency."
The resolution also includes new language on the prevention of diversion of weapons to unauthorized end use and end users, which was the focus of this years Conference of States Parties, in Tokyo, Japan.
Control Arms welcomes the ATT resolution and its high level of support, and urges all states to join and implement the Treaty.
The #SprintTo100 is almost won!